Base Stealing Video Instruction
Here's a quick story…
I was in my first season as a full-time NCAA Division I baseball coach and I wanted to persuade a team who had averaged just 54 stolen bases at a 69% success rate to be MORE aggressive.
I realized this could be a battle considering we weren't exceptionally fast that year.  I asked for the fall to prove this system would work… just one month later everyone was all on board.
Through just 15 minutes of practice a day we developed base stealers who were able to run on arguably the best catcher to ever play at this university. In fact, the players quickly realized how little the catcher really mattered in the equation.
Interested in team workouts or working with me directly? CLICK HERE!
By the time the spring ended we were the 7th best base stealing team in the nation using the tools I have organized in this site.  It didn't end with just one good season.  We brought that average up from 54 stolen bases to 102 in the next five years with a 75% success rate.  We even led the entire nation in just the second year with this system.
This wasn't because we had some influx of fast base runners.  Over this stretch of time our fastest player was a 6.8 sixty yard dash… and we only had a couple of guys that fast in my time there.  In fact our average running base stealers carried the majority of the weight.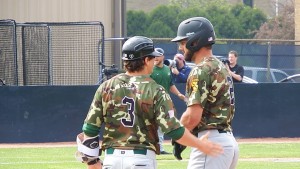 So how did we do this?
Got players excited about stealing.

Developed a new mindset where we put pressure on the defense.

Stopped sacrifice bunting

.

Developed a skill set that can cut down your base stealing times to second and third.

Made our players more educated about stealing bases than most other teams and coaches.

Gave players different options of steal types they could master – if the pitcher is quick you have to use faster tools.

Had a step by step plan that wouldn't completely change the way we practice but to find ways to easily add to it.
This system carried over to my next coaching job where I set to accomplish similar goals for our run production.  We were again successful in changing our numbers but also giving guys serious improvements from their previous year changing a team who averaged just 53 stolen bases at a 71% success rate to 101 at a 78% rate.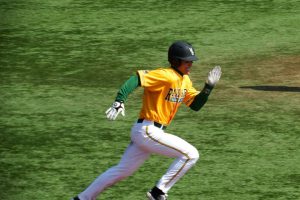 How can this same information benefit you and your team?
– Creates an exciting style of play
– Gives confidence to teach base stealing to all speed levels
– Gives you and your team more options to get 90′ closer to scoring
– Identifies weaknesses in the defense or pitcher's tendencies
Check out this segment from this recent ABCA podcast:
Awesome to have Coach Roberts mentioning my base stealing teams:
ICYMI: Our latest "Calls from the Clubhouse" #podcast w/ Mike Roberts is LIVE!

iTunes ➡️ https://t.co/KIeSALYjVzhttps://t.co/t2qogcEzUA

— ABCA (@ABCA1945) August 17, 2016
What is specifically offered in this system?
First, I will continue to add to the website.  Base stealing has, and will continue to, evolve for me in the last ten years of coaching.  This will not change.  I have already made a number of minor additions to the member's only area of the site.  I look forward to releasing new content often!
By joining the website you will get access to the following sections which includes hours of video content including the interactive eBook.
---
Old School System
The fundamentals of learning how to steal
understanding leadoff distances
Learning steal start times and learning how they can work for you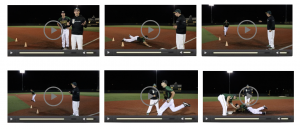 ---
New School System
Learning to deal with faster pitchers to the plate
Learning to eliminate the pickoff window as much as possible
Establishing momentum from a basic setup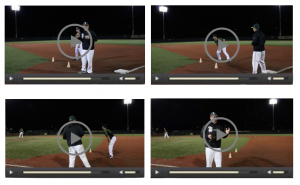 ---
Hybrid System
How to deal with pitchers and teams who have a plan to stop you
New momentum types from intricate setups
Disguising your game plan

---
Left-handed Pitchers
What are the different types of left-handed pitchers?
How are these pitchers trying to stop you?
Developing a game plan based on the amount of respect you have to give them
Handling players who cannot see lefties very well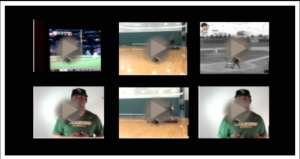 ---
Second Base
Stealing 3B is by far an easier task than stealing second
What you need to know about being safe to 3B every time
How to defend vs. the defense.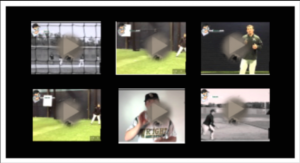 ---
Faults
I typically run into the same speed bumps every year.  Accelerate the learning process by being proactive with these issues.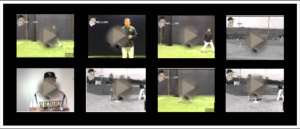 ---
Drills
15 of the every day drills we use to create high level base stealers.
This list continues to grow every year I work with new players!

---
FAQ
I have had the privilege of speaking at a handful of baseball coaching clinics, including the ABCA convention in Chicago in 2012.  Every time I speak I open up for any questions from the coaches.  This section addresses the top 5 questions I get.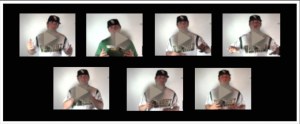 ---
WSU Video Blog
Receive real game by game reviews of the system through our 2016 and 2017 seasons at WSU
Each video describes what base stealing issues we were dealing with right when they actually happened
Videos will also discuss plans to address issues in practice the next day
This includes any positive and speed bump we hit on our way to the Louisville Regional finals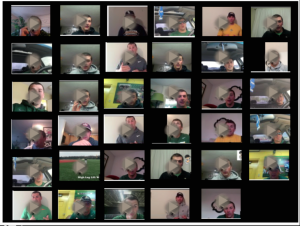 ---
12 Week Plan
Individualized, written plan to utilize the system for your team
This can also be modified for specific team needs
Also includes foot quickness drills along with steal technique work
---
eBook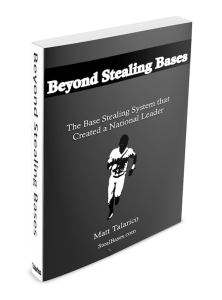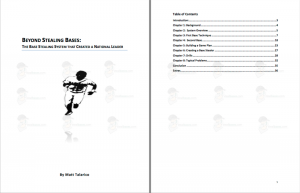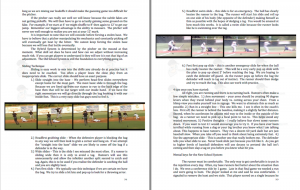 Book covering the entire system!
Pictures included
Interactive with the videos from the site (for FULL members)!
---
Steal Start Technique Package
This package is the complete breakdown of our basic steal starts.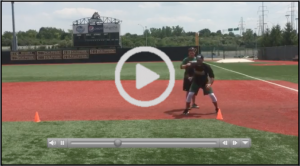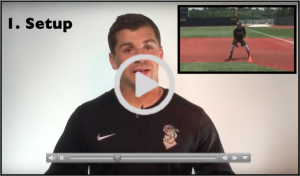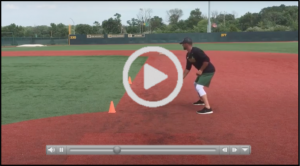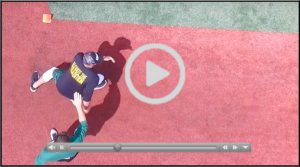 The technique package includes:
The Setup 
How to develop a stance that benefits an efficient Old School jump
How to lineup in the base line to be more effective
The Arm Action
How do our arms work during a steal start?
Why this is the single most important thing to master to see results!
The Legs
How do our legs really work?
Is it more beneficial to crossover with my rear foot or take a directional step with my lead foot?
Teaching Feel
Now that we know how the body works how do I get my player to feel good technique?
What are some of the drills to accomplish this?
Band work
Establishing a good jump using resistance
Establishing a good jump using assistance
Developing leg strength and an explosive start
Daily Plan
How do we apply this to are every day workouts!
This written plan gives you an easy guide to follow to see results.
---
Check out what other coaches/
players have to say
---
Greg Lovelady, Head Coach at University of Central Florida
"Last year at Wright State our offense changed dramatically when we hired Matt and implemented his base running philosophy. Not only did we steal more bases and put more guys in scoring position, but the pressure that was added to the opposing team allowed our offense to be more successful…"
---
Robby Sunderman – Former Player, University of Dayton, 2014
"Coach's system allows guys with average speed to become dangerous weapons on the base paths, while giving a plus speed guy the chance to steal 30 plus bags in a season."
---
Nick McIntyre – Asst. Coach, University of Toledo
"I've seen Matt Talarico's base stealing system work… One thing you realize is that even with all of the knowledge of how the system works, you still can't defend it.  I can't think of a better way for any program to get a
leg up on the competition."
---
Jimmy Harris – Head Coach, Stillwater High School, Oklahoma
"…The past 3 years have been [our team's] best in terms of results. It's also the time I started learning from Coach Talarico. Now other teams are forced to deal with us."
---
Bobby Pierce – Head Coach, IPFW
"Just one day with Matt and learning his base running principles helped our program achieve dramatic stolen base
improvements and has helped me have confidence teaching baserunning…"
---
Article in the @houstonherald about our record setting day. Big thanks to @StealBasesCom for the help. pic.twitter.com/sq0k8lz7se

— Jeff Richardson (@J_Richardson12) May 4, 2017
---
Benefits of joining the site:
Your team will put pressure on defenses by stealing more bases.
You will eliminate unnecessary pickoffs.
Establish an exciting style of play that is extremely aggressive.
Be a feared team/player in your league
Private email access to help with any questions along the way.
---
Sign up to become a member and be granted access for the entire year UNLIMITED.
---
Scroll down all the way down to sign up now!
FULL Curriculum-Complete Access Package
NEW "Steal Start Technique" program videos
Beyond Stolen Bases interactive Ebook
Complete access to hours of video in the StealBases.com library.
The 12-Week Base Stealing Plan.
The 2016 regular season video blog (journals the real ups and downs of implementing the system in a Division 1 program).
Private email access to help with any questions along the way.
*NEW* Q&A video answers to questions from members from  across the country.
Always updating and adding information – like our system, the website is always evolving!
---
*Team Pricing is available – contact me through the "contact" button in the header menu above for details!*
---
with NO EXPIRATION!
---
eBook + Steal Start Technique Package:
This package includes the ENTIRE system breakdown in eBook form but DOES NOT include the videos of the system.  The eBook includes photos only.  This eBook will specifically cover:
The Old School System

The New School System

Hybrid Systems

Second Base Work

Confidence Building

and much more.
This pack WILL also include all of the Steal Start Technique videos including the 6 Minute Daily warm up plan.
Please contact me with any questions about this package!
for limited access to the site
$79.00 
with NO EXPIRATION!
BUY EBOOK+STEAL START PACKAGE NOW  
---
Choose the package you would like below:
If you need a purchase order or an invoice please reach out through the "contact" tab. I have worked with a large number of high school coaches who had special payment requests.
Level
Price
FULL Curriculum - Complete Access
$299.00 now.
Select
eBook + Steal Start Technique Package
$79.00 now.
Select
Corporate Sponsorship - Silver
$500.00 now.
Membership expires after 6 Months.
Select
Corporate Sponsorship - Gold
$1,000.00 now.
Membership expires after 1 Year.
Select
You can upgrade at any time to a higher level using a discount code but it will be most cost efficient to join the FULL membership up front.